Do You Have A Door Project We Can Help With?
ENTRY DOORS FOR YOUR NEW JERSEY HOME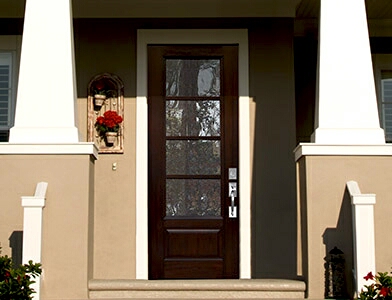 Curb Appeal
A new front door is the quickest and easiest way to increasing the curb appeal of your Northern NJ home. With modern front entry doors from Taylor Rae, you are also guaranteed that they will be energy efficient doors and will last for as long as you own the house. With so many choices for your NJ Door it's easy to get confused about selecting your new entry or patio door, so give us a call if your in NJ to schedule a free in-home consultation and we will walk you through the process. Whether it be Fiberglass, wood or steel we will have a door for your NJ home that meets your taste, as well as your budget.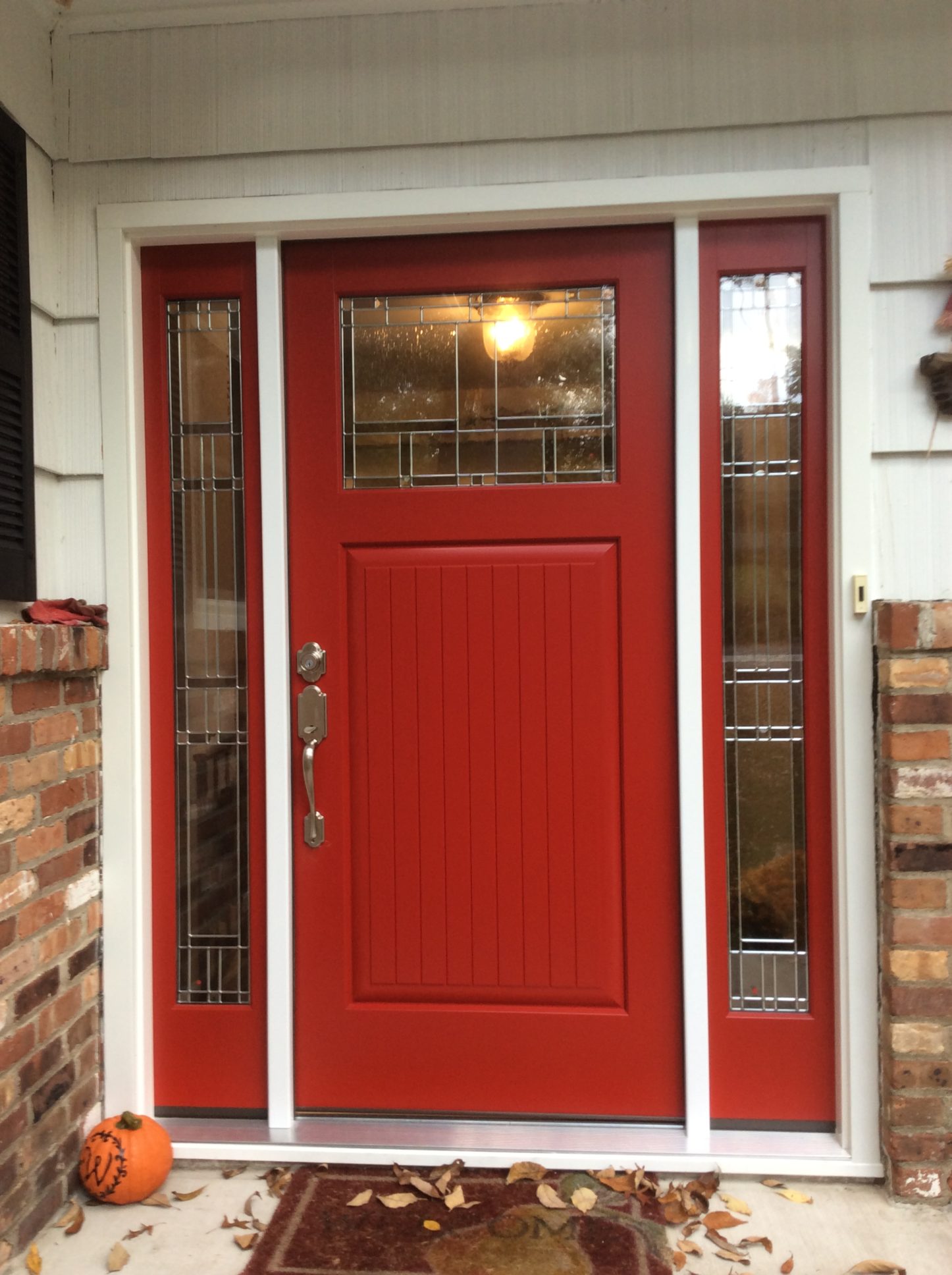 Why Fiberglass
Nothing beats fiberglass doors for value and performance in the NJ climate. Beautifully crafted, energy efficient, secure, and easy to maintain, fiberglass entry doors are a durable alternative to wood or steel. With an authentic wood grain look but without the hassle of staining or sealing the door every year. All of our doors for your NJ home are ordered pre-finished from the factory with a finish that is far more durable to something applied in the field. With so many glass and hardware options available you can be sure you won't have the same entry door as your neighbor down the street.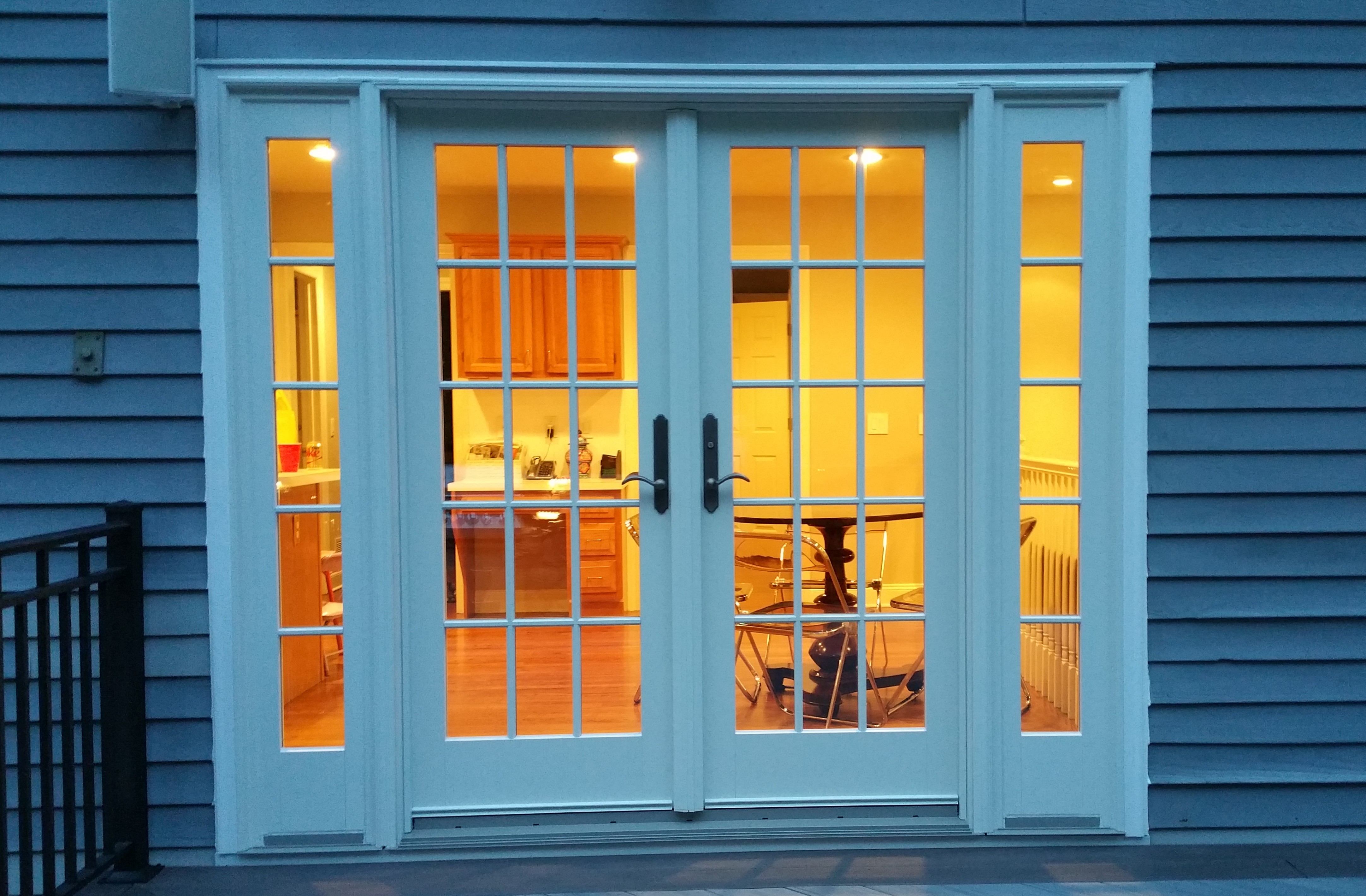 Patio Doors
Whether sliding or hinged, a patio door can blur the line between outside and in. As with entry doors, patio doors are available in fiberglass, Wood and steel. However, sliding patio doors are also available in vinyl. A high quality vinyl slider is sometimes the best value since it can offer low maintenance and the highest energy efficiency. But when a true wood look is more desirable it may be a better option to purchase a wood clad or fiberglass/wood door. Wood or fiberglass will come with a higher initial cost but sometimes the strength of fiberglass or the real wood interior may make more sense for your home. Vinyl is not an option for hinged patio doors because of the instability of vinyl itself.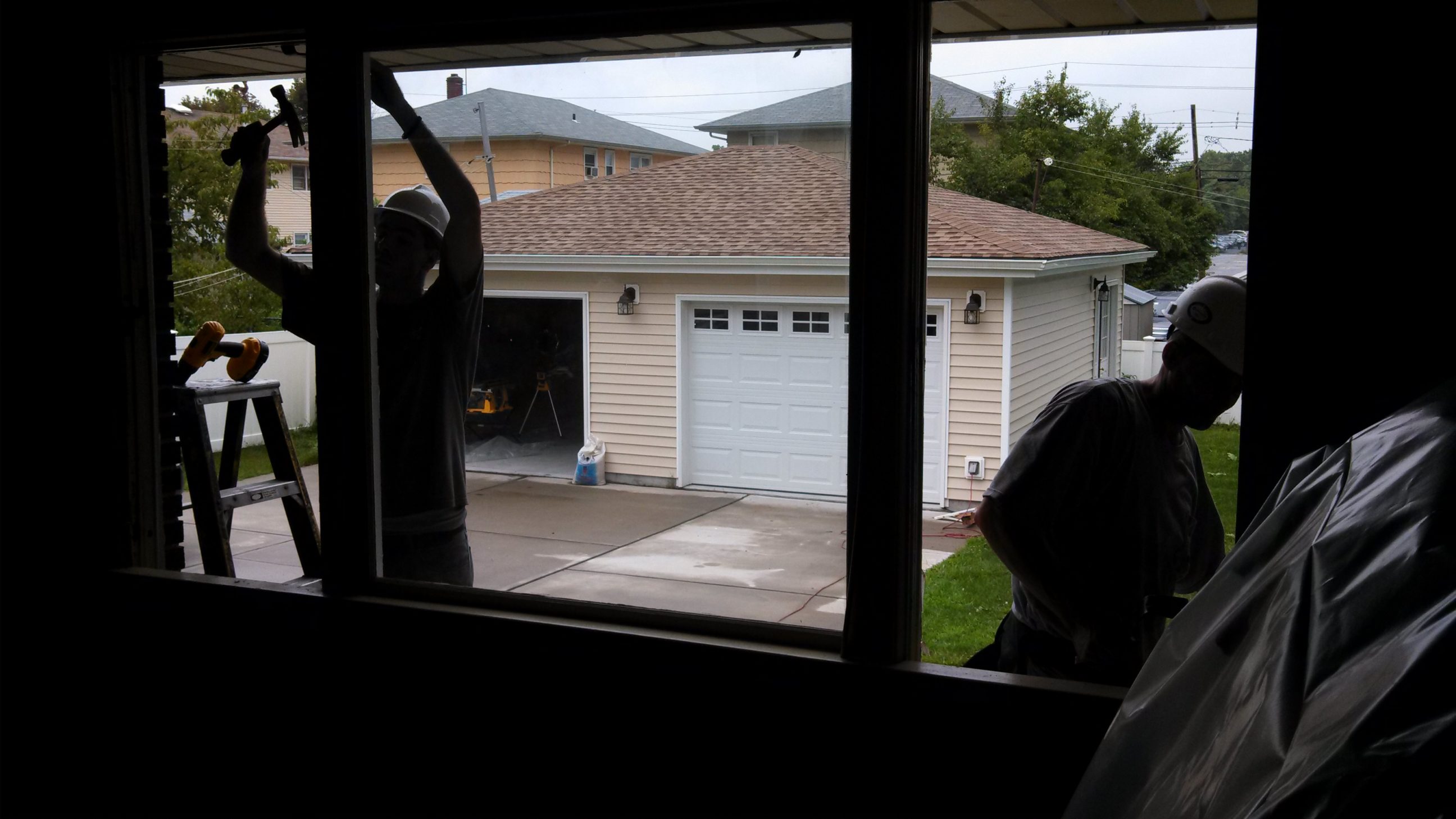 Our factory trained employees will install your windows and doors with the best standardized practices known in the industry. All of our windows and doors are sealed with premium sealants to form a weather barrier against the exterior.
READ MORE
RECENT DOOR PROJECTS
We've been hard at work making homes more energy efficient and beautiful.
Jeff
2018-04-21T22:57:13+00:00
This house was built in the late 1990's and it's [...]
Jeff
2018-04-13T04:05:10+00:00
Nice siding makeover in Whippany, NJ.  Insulated Cedarboards siding in [...]
Jeff
2018-04-12T23:35:55+00:00
HMI makes one of the best steel doors in the [...]
VISIT OUR SHOWROOM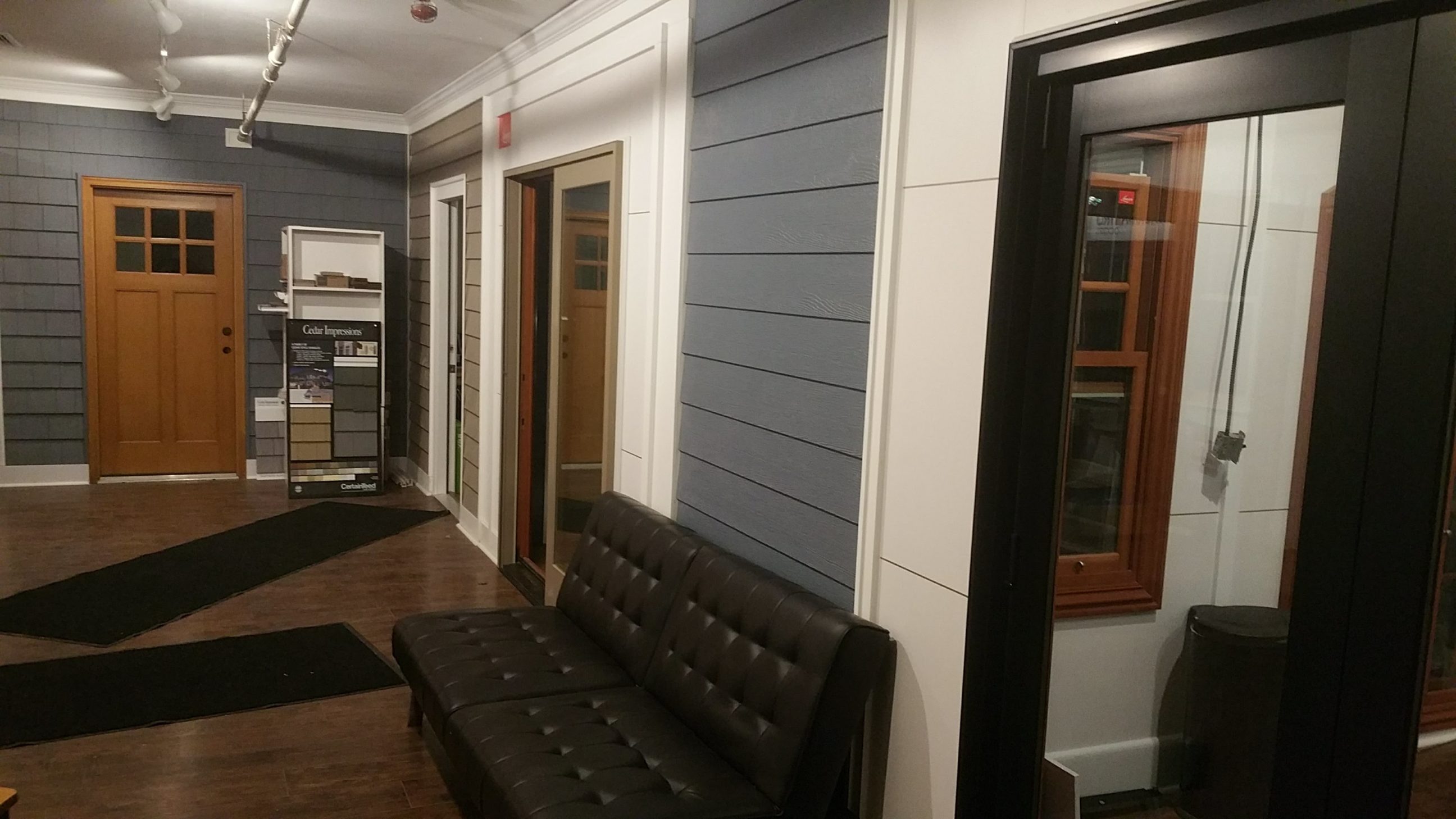 We have found that many of our customers like to see full size samples of windows or doors before they make a decision.  Our displays include entry doors, five different types of patio doors, double-hung windows, casement windows, sliding windows, push-out windows and more.   We have the only Loewen window and door display in New Jersey.  We can send a project manager out to your home to measure your windows or doors ahead of your visit so that we have a better understanding of the options available for your particular job.  Come visit our growing showroom located in the historic Aircraft Radio Corporation building in Boonton Township, NJ.  On the way enjoy a beautiful drive through some of the best country roads you will find in Morris County, just a few minutes from Routes 287 and 80.